Mit der zweiten Ausstellung zu BODYSCANS schließt sich der Kreis, den Michaela Lawtoo bei ihrer Residenz in unserem Museum Anfang 2022 begonnen hat. Aus auratischem wird nun manifestes. Aus einer körperlichen Empfindung, durch Meditation, entstanden mit geschlossenen Augen die ersten Bodyscans. Liegend. Aufrecht begegneten sie anschließend dem Publikum in der Ausstellung BODYSCANS I. Sie boten sich als Reflexionsfläche an und sorgten für Partizipation, zuweilen gar für Irritation. Im letzten Akt während der Ausstellung BODYSCANS II fordern sie Raum ein und entwickeln sich in eine weitere Dimension.
Symphony of Life
Raststätte Aachen, Lothringerstr.23
Vernissage: 16.02.2023
Einführung von Kunsthistoriker Stefan Skowron,
Öffnungszeiten: 17.02-20.02, 15.00-18.00 Uhr
Angetan von äußeren Eindrücken des täglichen Lebens und in Seminaren als Yoga-Dozentin findet Michaela Lawtoo ihre Sujets für ihre Kunstwerke. Der Mensch und das Leben in all seinen Facetten, mal in Farbe oder eben auch in Schwarz-Weiß.
Herzlich willkommen!

Permeability
Eröffnung: 02.09.2022, 19.00 Uhr
Michaela Lawtoo
Inspired by the interplay between visual forms and bodily forces, my art finds artistic expression in different media and practices that are as visual as they are embodied, as spiritual as they are immanent and material. From painting to yoga, design to video, I draw inspiration from aesthetic, bodily, and material forces that feed the movement of my work from the inside-out.

"Der Mensch, der Künstler, das Werk- das ist alles Eines."
Eugen Herrigel, Zen in der Kunst des Bogenschiessens



BODYSCANS I
01. Juni bis 25. August 2022
In drei Ausstellungsräumen (www.private.now) waren mehrschichtige Zeichnungen mit Tusche auf Transparentpapier in unterschiedlichen Formaten zu sehen. Die einzelnen Schichten entstanden jeweils als Momentaufnahmen eines spezifischen körperlichen und seelischen Zustandes. Die Besucherinnen und Besucher verliehen den einzelnen Arbeiten eine weitere Schicht. Diese Interaktionen wurden auf Video festgehalten und werden Teil der in 2023 noch folgenden Ausstellung BODYSCANS II.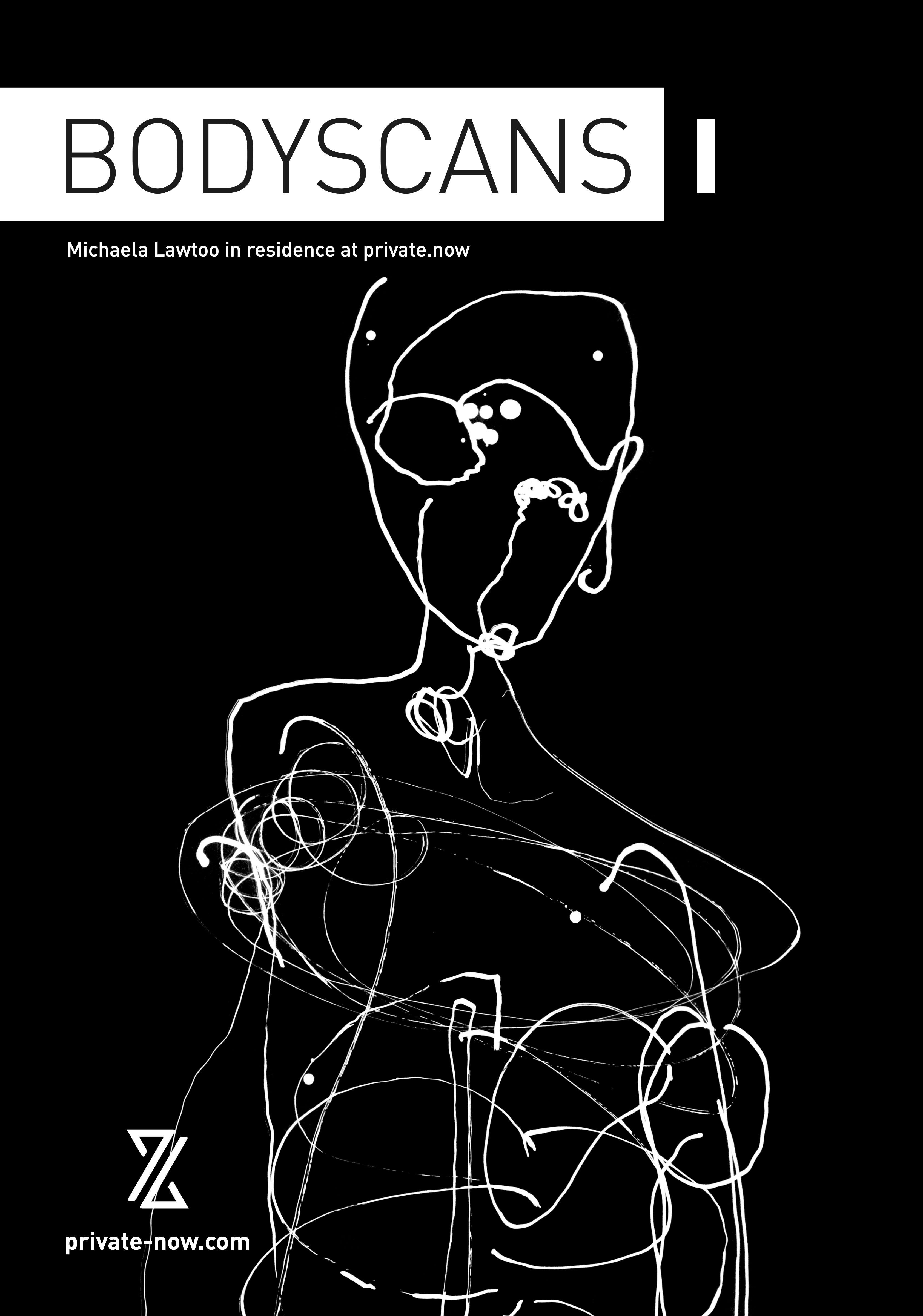 Michaela Lawtoo in residence at private.now
Februar & März 2022
Die Zeichnungen fertigte Michaela Lawtoo mit geschlossenen Augen an, um die Empfindung des Körpers von innen aufzugreifen, nach außen zu transportieren und darzustellen. Durch diese künstlerische Technik "druckt" die zeichnende Hand die Empfindung ohne Zensur der Augen auf das Papier. Wie ein EEG oder EKG, was sensibel und unbeirrt die Signale in Graphen übersetzt, können diese Zeichnungen wörtlich als BODYSCANS verstanden werden.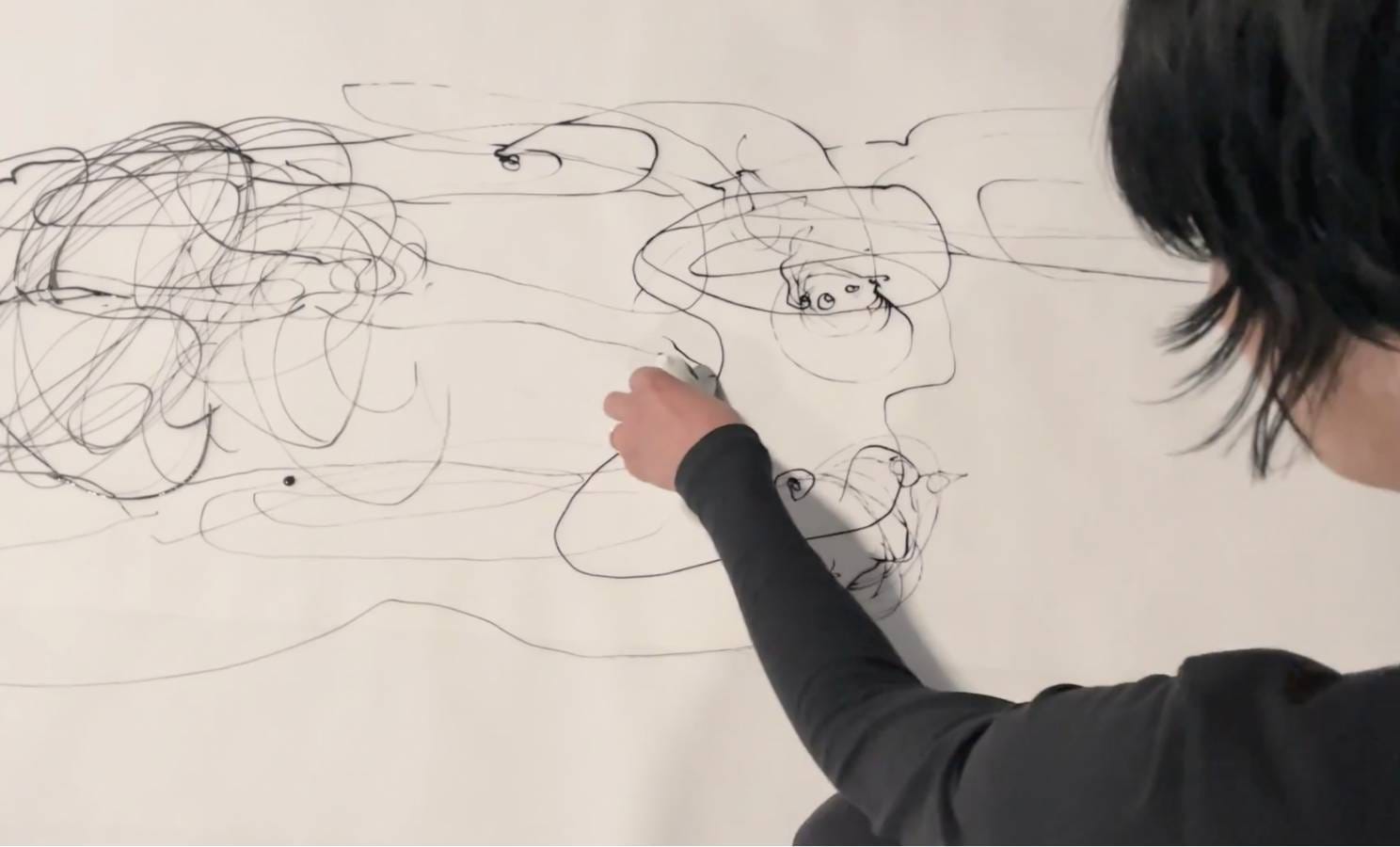 Video Experience
"Color Trance invites you to experience your dreams, leads into a state of meditation, and ultimately induces a light state of trance. Performative in orientation, its goal is to bring an aesthetic experience in touch with a lived experience.
Guidance: Focus your gaze on the whole screen- or even farther beyond. Try not to blink as long as possible; if you blink close your eyes, releax, and follow the flow of images again."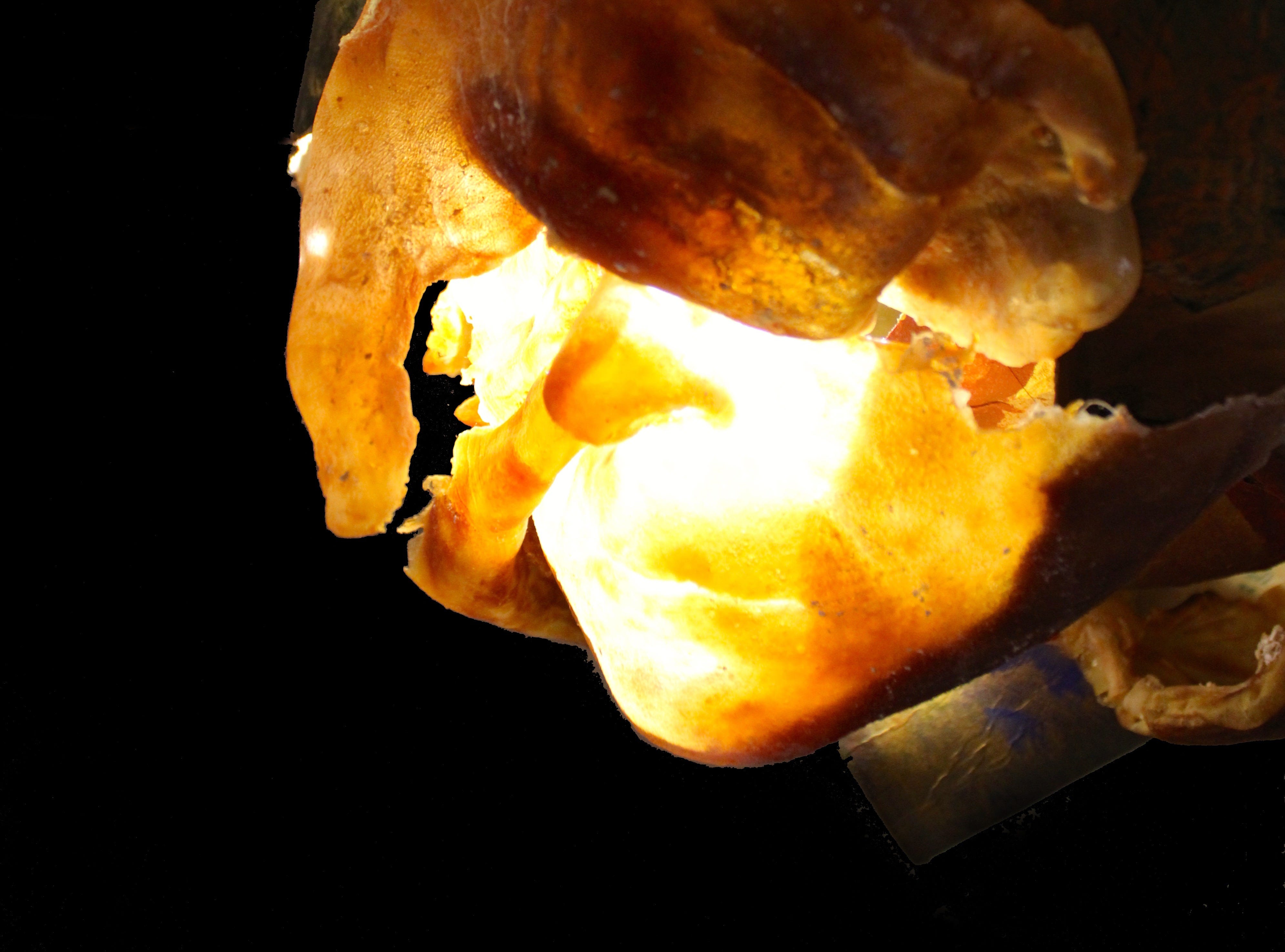 I'm interested in the in-between status of processes that escape visual perception but can be felt, touched, and experienced. Thus, if yoga allows me to get in touch with bodily forces from the outside-in, my paintings express these invisible forces from the inside-out. I often draw them blindfolded in order to express a force in movement, rather than a static form. Similarly, but via a different medium, my videos represent the interplay of an (in)visible body in movement in a wider natural context that roots the self back in the materiality of nature.
Content from Youtube can't be displayed due to your current cookie settings. To show this content, please click "Consent & Show" to confirm that necessary data will be transferred to Youtube to enable this service. Further information can be found in our Privacy Policy. Changed your mind? You can revoke your consent at any time via your cookie settings.
Consent & Show
Content from Youtube can't be displayed due to your current cookie settings. To show this content, please click "Consent & Show" to confirm that necessary data will be transferred to Youtube to enable this service. Further information can be found in our Privacy Policy. Changed your mind? You can revoke your consent at any time via your cookie settings.
Consent & Show
Together, these artistic media explore the in-between status of existence. They are located in-between binaries (inside/outside, light/heavy, visual/haptic, closed/open) that articulate "various shading." I see these artistic practices not as disconnected from life but, rather, as a way to both affirm and experience art as a way of life.